Ciao a tutti :)
Questi sono miei page for Papri!
Paprika vi impressiona ogni volta con suoi bellissimi disegni, e questa volta un altro capolavoro chiamato "Et le vent soufflera" con questi colori che io amo, elementi, alfabeto, pagine e tante cose in più …
La altra novità e che questo kit e disponibile anche in versione Vintage, non e incredibile!!! si per tutti voi che piace lavorare con queste stilo.
Guardate un po' …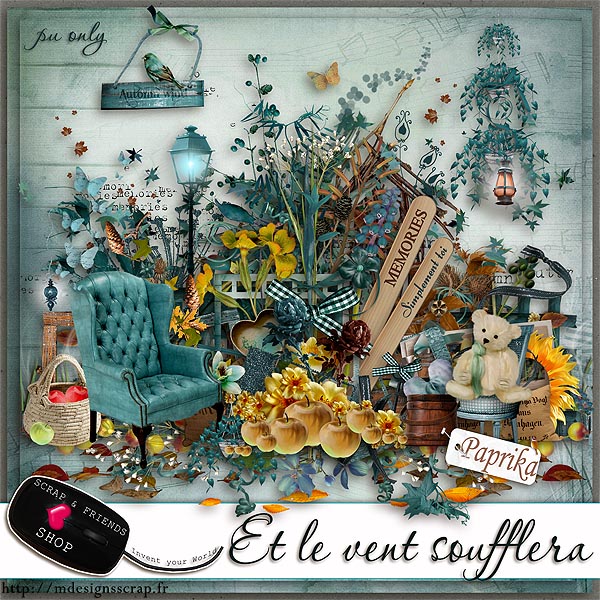 Hello everyone :)
Paprika  impress you every time with his beautiful drawings, and this after another masterpiece called "Et le vent soufflera" with these colors that i love , elements, alphabets, papers and so much more ...
The other news is that this kit and also available in Vintage,
Is not that amazing! you to all of you who like to work with these
stylus.
Look a bit '...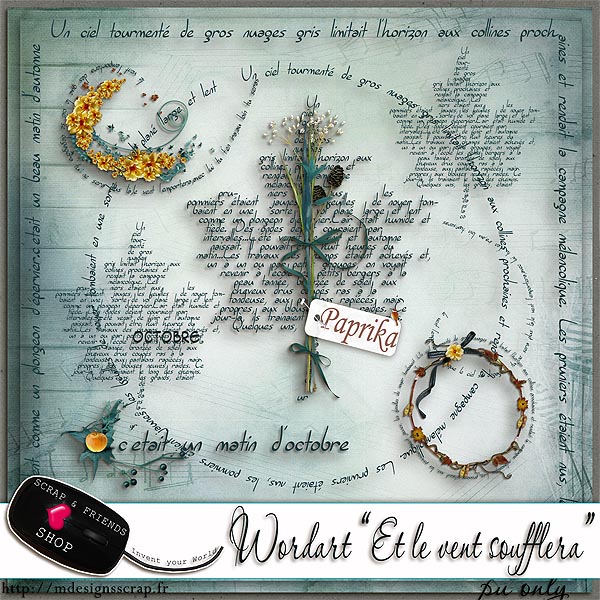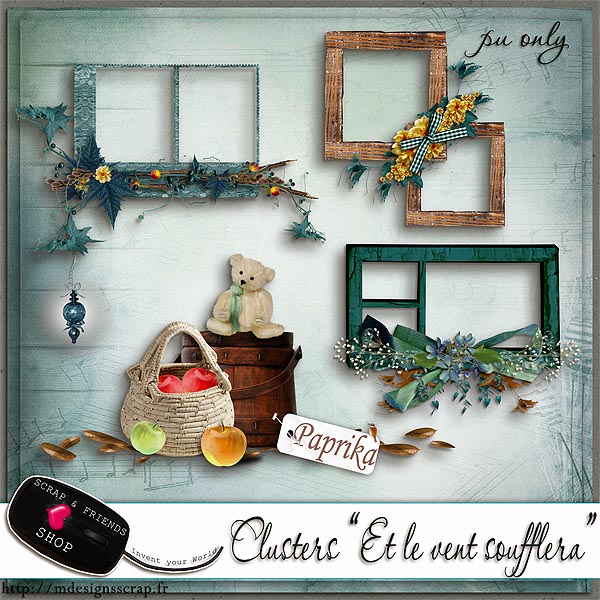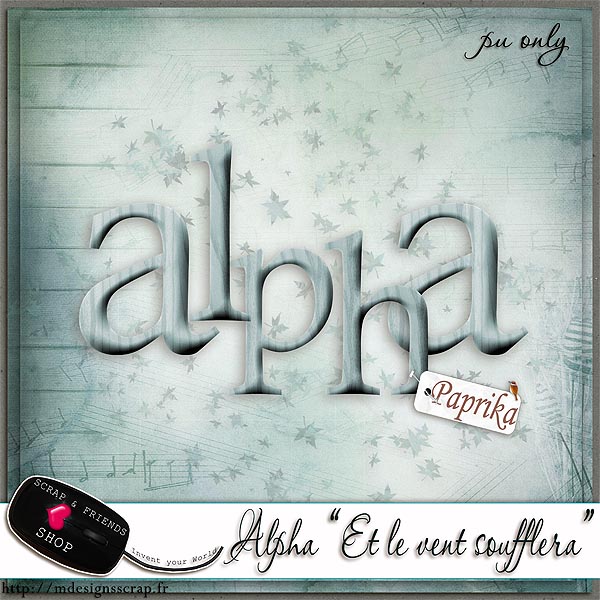 Now in Scrap&Friends Shop